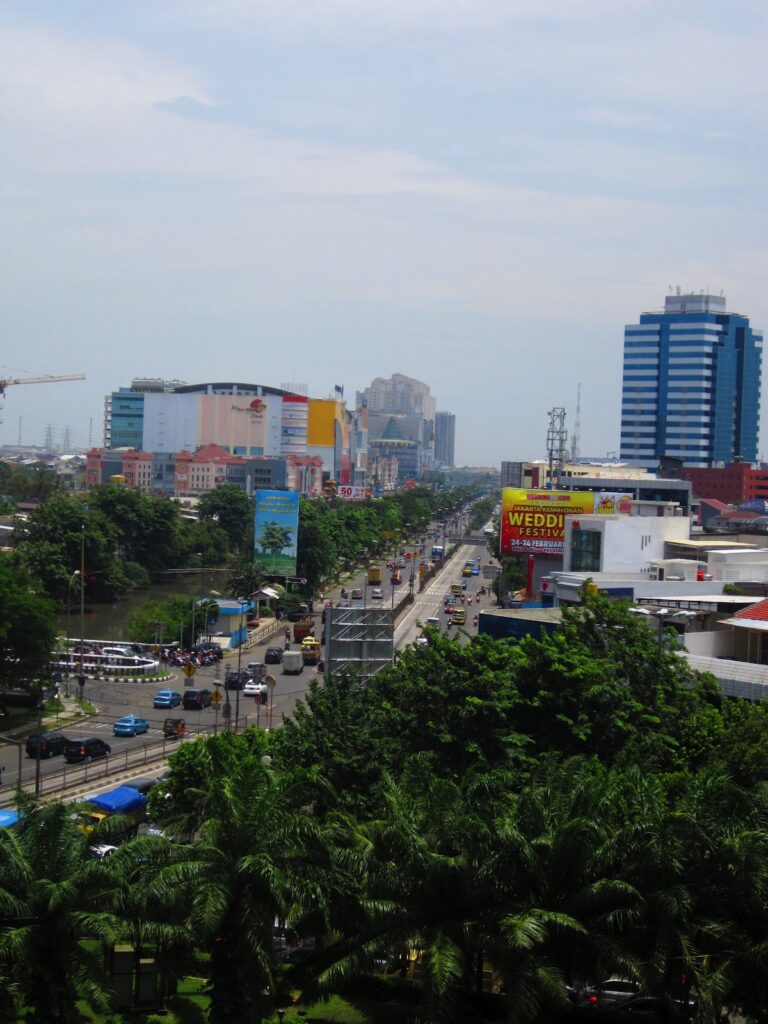 The weekend after Lil's birthday was preceded by the much-anticipated trip to Jakarta for the Jazz festival. Although there isn't much to do in Jakarta, aside from shopping, Lillian and I did the right thing by taking Friday off to "explore" the sites. We quickly learned during our research of Jakarta that there weren't many touristy things to see or do in Jakarta. Jakarta is the capital city, on the Indonesian island of Java, and there aren't too many unique characteristics to the city, except the two Gama Tower (a high-rise building, which we had no desire to see). It's third-world, yes, the traffic is horrible, double-yes, and unless you're going there with a sole purpose, a trip to Indonesia would best be spent going to one of their tropical resort-esk islands.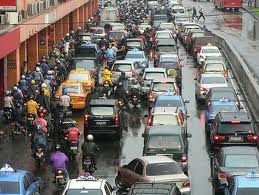 While trying to find places to go we pondered going to Sea World, but they don't have Shamu, or penguins, or whales, so we nixed that right off the bat. Then upon the suggestion of a friend living in Jakarta, we decided that going to a local market would best suit our needs.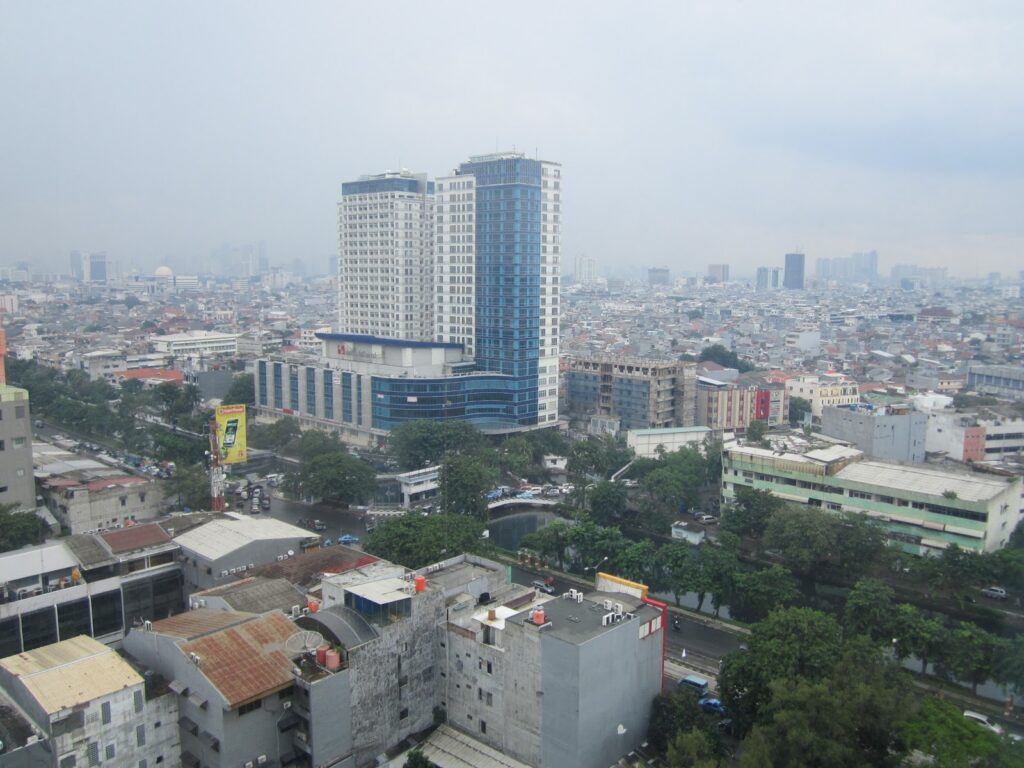 We jet-set off to Jakarta early Friday morning, and after thinking we might die on the plane ride, we landed safely at the airport, bought our visa's on arrival, and went to the money exchange. It was pretty awesome to get ~100 SGD cash and receive 1mm buck-a-roos. LOL. I truly felt like a millionaire, haha, well, for at least an hour, at which point we were paying for our 120k taxi ride from the airport to the hotel. I guess if you're a millionaire you spend bucks like a millionaire.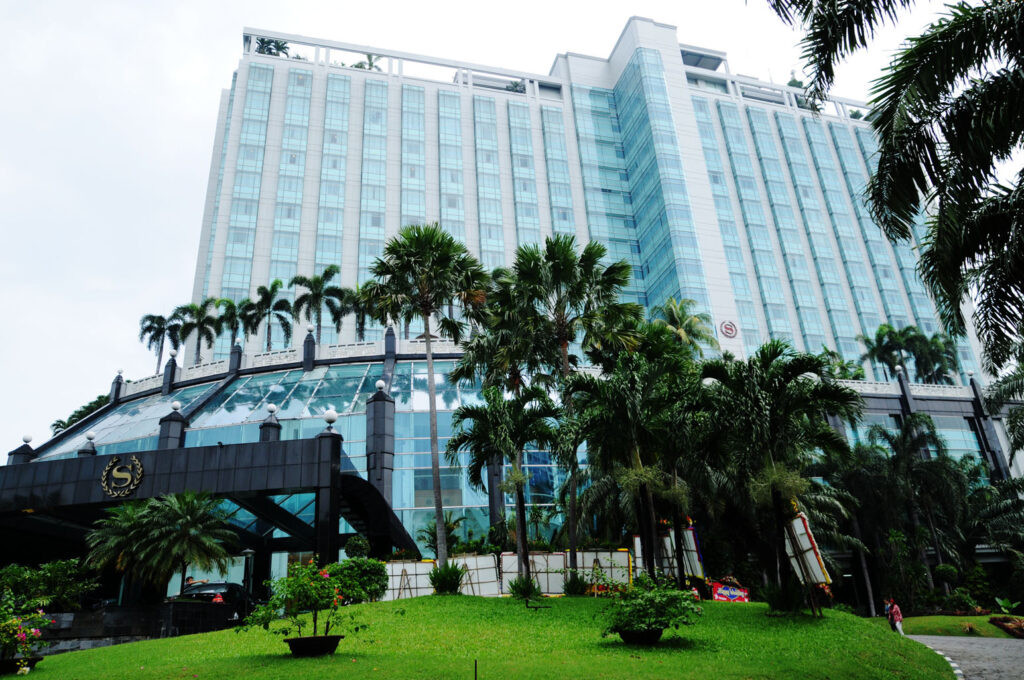 We stayed at the Sheraton Media Towers and I was pleasantly surprised at how nice it was. We were even more pleasantly surprised when we received a hotel room upgrade because Lil's mom let us book our room using sure SPG hotel points. We received a free complimentary welcome drink, which we realized later to be the greatest perk, of a free happy hour from 5-7 with food and drink on the executive floor. Lucky brats, that's what we were; we basically ate and drank for free the entire weekend!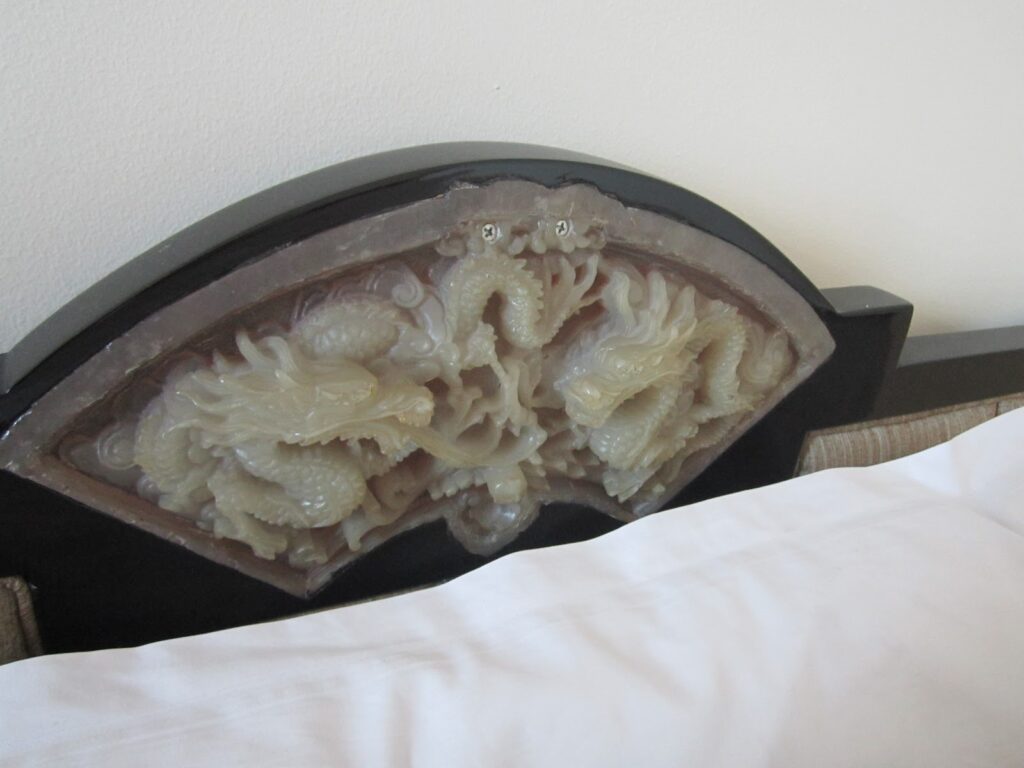 But that's beside the point, Friday during the day was by far one of the highlights of the trip because we ventured to the Surabaya Local market. I guess it's best to start out with how we decided to choose this market to visit this market of all the street markets in Jakarta. We chose to go to the market because Bill Clinton visited the market when he came to Jakarta…did I mention that was in 1994, hahaha. Nearly 20 years later Lillian and I found ourselves in a cab on our way to the market, and we also found our way to an unforgettable experience.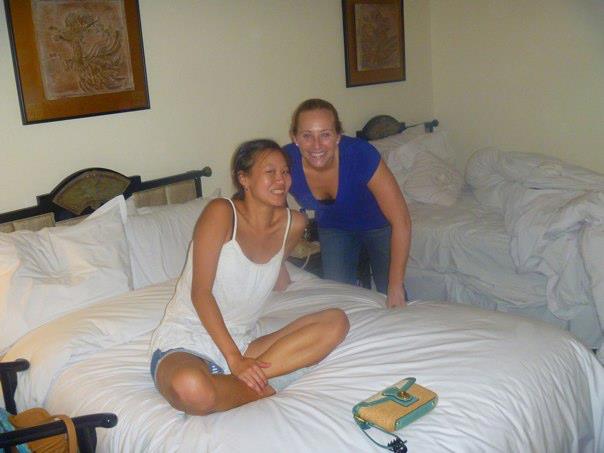 It is known in Jakarta that getting in a cab, no matter how short the distance can result in an hour-long cab ride. It was pouring when we got in the cab, so we didn't mind being out of the rain, and we hoped the rain would subside by the time we made it to the market (it is an outdoor market). The cab ride itself though ended up being an experience in and of itself. We pulled out of the hotel to find ourselves promptly in traffic, with a super sappy love song from the 90's playing. There were two "great" songs we listened to when all of a sudden it happened…Whitney Houston's "I will always love" came on.

I turned to Lillian and said "this must be the sappiest loves of the 90's radio station…I love it!" From there it turned into a slow progression of back seat karaoke, with both Lil and I singing random lyrics and chords on and off and that's when things just escalated to the next level…the cab driver started singing. Keep in mind he didn't understand a word of English, but was singing Whitney like it was his native tongue. During one of his many stops due to traffic, he wiped a tear away from his eye, then proceeded to do the window washer knuckle eye rub to imitate crying, ensuring that we saw him. It was quite possibly one of the most hysterical things I've ever witnessed and did I mention he had a handlebar mustache. 🙂 It was 3 minutes of pure entertainment, but that wasn't the end of it…

After the Whitney song was over Lil and I looked at each other wondering in anticipation what song would be next. It took us all of 20 seconds to recognize the tune, the lyrics, and the singer…Diana Ross, "If we hold on together." It took us slightly longer to remember where we knew the song from but after a couple of stanzas of karaoke, it took me no time to remember…The Land Before Time. I will admit I know this because I had watched the movie not too long before the trip, yes I own it, judge all you'd like. 🙂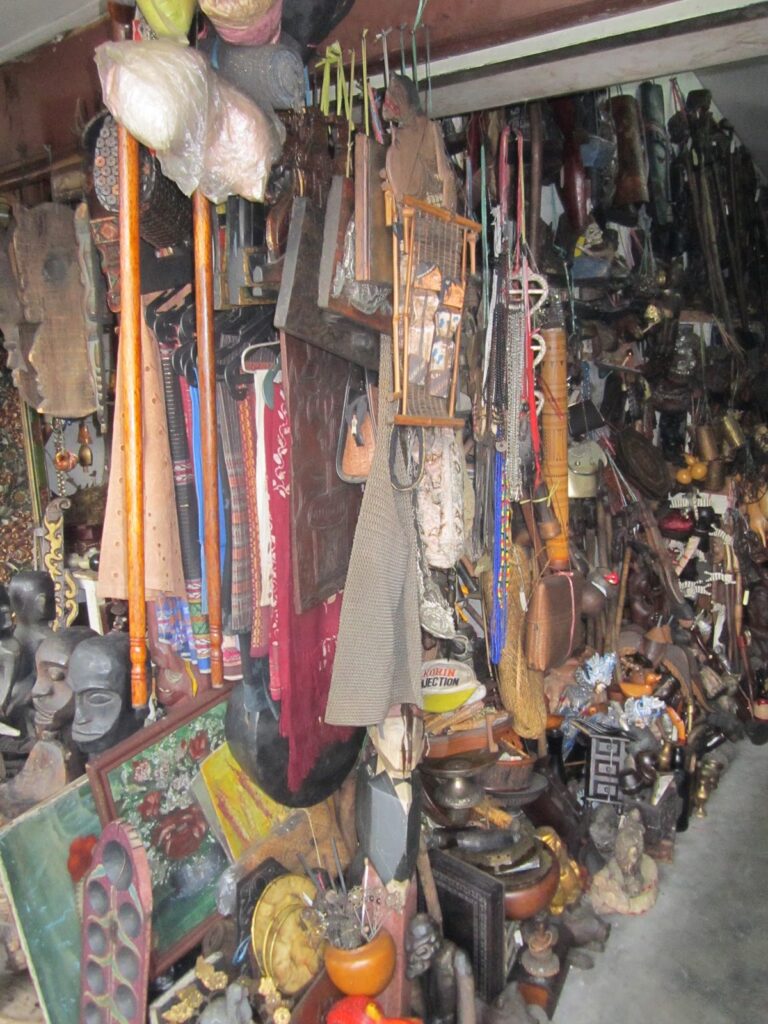 It was after this song that we realized that it was not the radio we were listening to, but a CD that the driver was playing, and after those two songs he made sure that every song we listened to was just as great as the last. Like I said earlier though cab rides can take quite a while so after our 90's karaoke love song montage ended the cabby totally switched it up, to pop club techno remixes! It was awesome!

About a 2 miles and an hour later we finally made it to market. We probably could have walked there faster but who would have given up that once in a life time cab experience. The roads may have been flooded but the rain was reduced to a drizzle and Lillian and I were revived by the cabby's music (so much so I almost offered to buy the CD's, I regret not getting it looking back on it). We were ready to shop. As an old colleague of mine once said "I put my haggle hat on!"

The Surabaya is one long street with vendor after vendor on one side of the street. The things you can find at these markets range from antique cameras and typewriters, cheap/tarnished costume jewelry, pottery, lamps chandeliers, coins, metal kettles, steel irons, pottery of all nationalities, pottery encrusted in barnacles, and just plain old junk.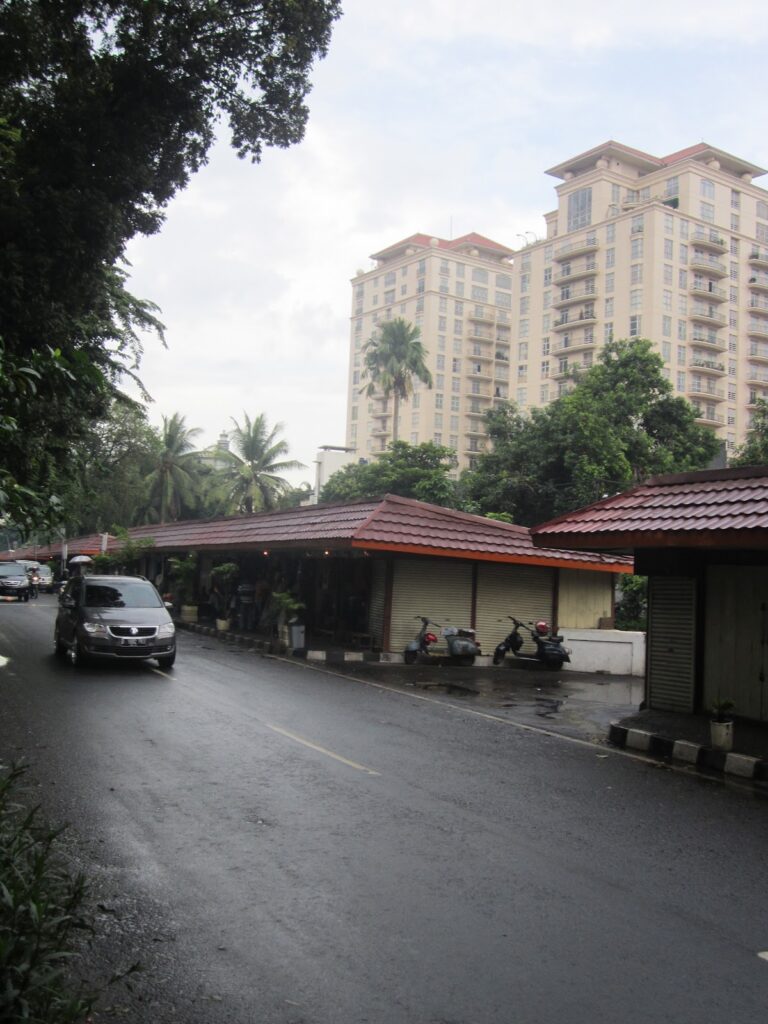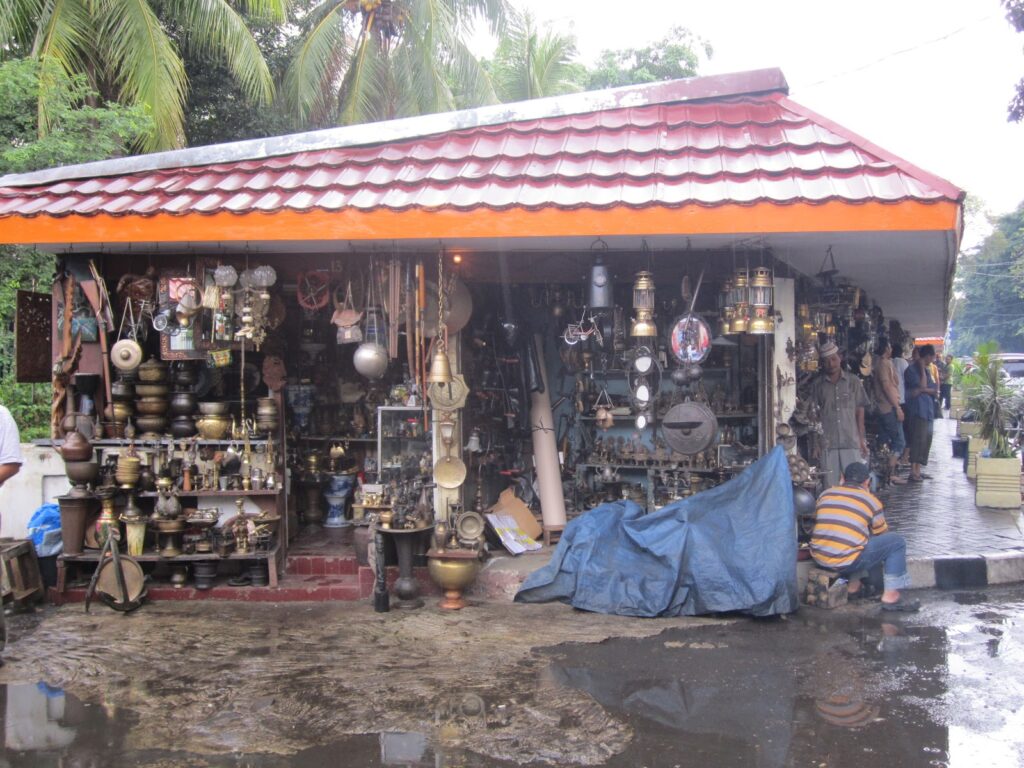 We walked in and out of nearly every stalls checking out all of the different kinds of babbles and junk they had to offer. I started the haggling off early because in a market like this if you see something you want, you will most likely not see it again, so you best make an offer.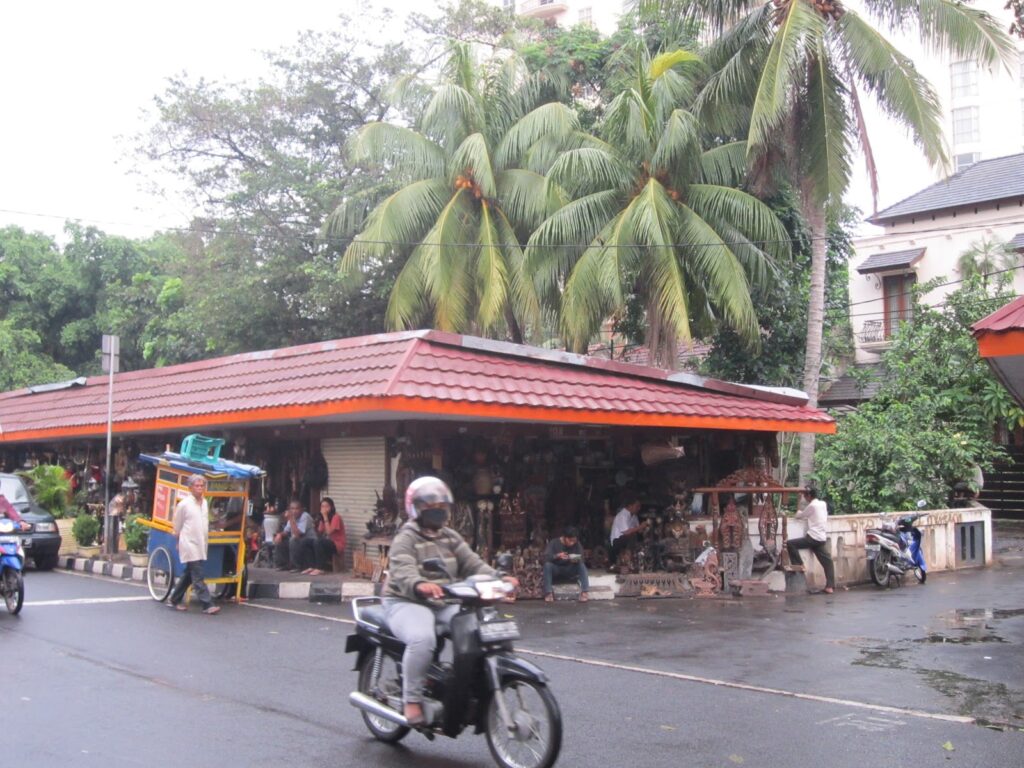 Tricks of the trade –
1. Never seem too interested in what you're haggling for
2. Know the exchange rate! They generally barter in IDR not USD (round down to make it divisible by10 and try to haggle in IDR)
3. Offer only 20-25% of what they initially offer and work up from there
4. Know your highest price
5. Don't be afraid to walk away…they will most likely chase after you
6. Try to go towards closing time, you'll find the better bargains as they try to make their last sales of the day.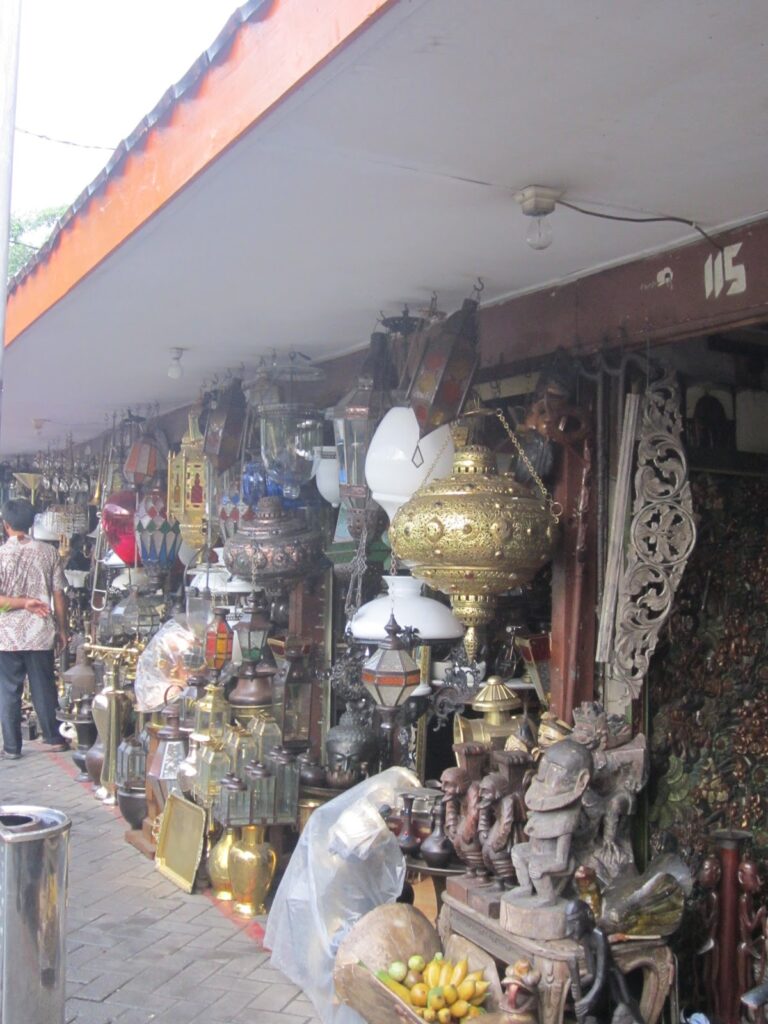 I managed to do a little bit, ok well a lot of all of this! We took our time par-oozing through all of these shops looking for things I wanted and trying to be realistic of things I'd be able to take back to Singapore (size-wise that is). Trust me there was a lot that I wanted to get, but you have to be smart about what you bring back. For me, everything I bought back had to be contained to a carry on, but for those who are willing to check luggage, make sure the price you're paying is factored into the baggage costs, you don't want that to negate your haggling skills.

Surabaya IS the most well-known market in Jakarta, thanks to Bill Clinton's visit in '94 and Barack Obama's old home being located around the corner makes it all the more desirable for tourists to come and visit. Yeah, I might have forgotten to mention that Obama "grew up" in Jakarta…in this neighborhood. That being, said unless you're a good haggler and know the value of things, you WILL overpay. So be strong in your bargaining skills.

As we made our way back to the beginning of the strip (easier to catch a cab and Lillian wanted to attempt at haggling), we found ourselves being pursued more and more by vendors trying to sell any item we might have looked at initially, which made haggling even harder (because they knew you were interested, see haggle trick #1). For some reason, all of the items that Lillian wanted seemed to be ridiculously overpriced, even after immense haggling. For instance, there was this really cool lock, a turtle-shaped with an old skeleton key used to open it, and they wanted 500k IDR, that ~55 USD for a "bike lock and key" aka NOT WORTH IT! What helped us, in the end, was being there at the end of the market day.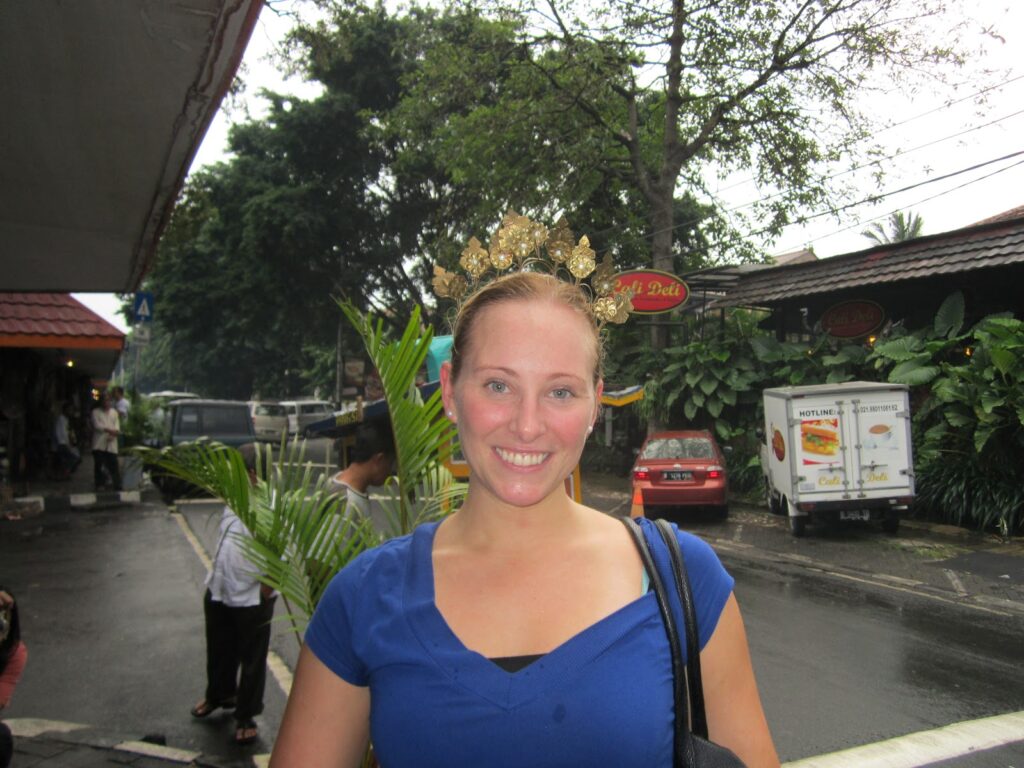 Trust me, we did not let anyone take advantage of us. It was unfortunate for Lillian because she hadn't purchased anything yet, but end of day was upon us and we were leaving, then all of a sudden, we were bombarded by the shop keepers bringing us pot after pot of blue china porcelain covered in barnacles (we had shown interest). Some of the pottery you couldn't even see the blue but the novelty was buying sunken treasure recovered from the depths…aka they put some pottery in the sea and wait a year for the elements of the sea to provide an antiquate, historical look/value to the item. There was a beautiful swan with this "sea integrity" that she wanted but the price was wayyyyyy to high.

They started at 1.3mm, and we countered at 75k, because we'd been in the store earlier and noticed that they'd quoted larger vases for less initially. At first, they wouldn't budge for anything less than 300k, so we walked away. We were halfway down the street when the vendors came running after us, looking for any price that would make them money. On top of that, every other store around starting bring out the "under the sea" vases to try and sell to me primarily because I had several bags of goods and I was helping out Lillian with haggling. In the long run, my bartering skills got Lillian the swan for 220k IDR, ~15% of what they were asking for it, while I resisted buying anything in the last bombardment of merchants. I did manage to buy myself a bunch of items near and dear to heart (listed below):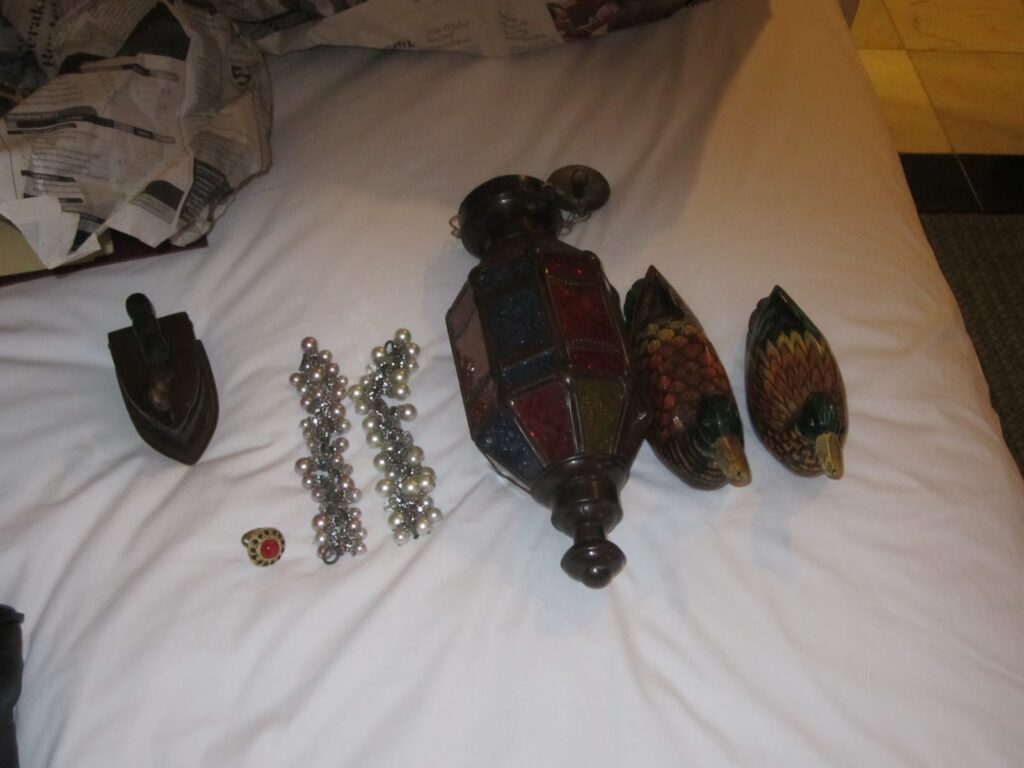 2 Pearl bracelets
1 Red Ring
2 Wood Painted ducks
1 antique iron
1 antique Arabic lamp

Even if you have no intention to buy anything at these markets, they are worth visiting just to experience some of the street selling culture of Jakarta and to see the vast amount of "stuff" that people will buy. Lillian and I sure had a great time learning this all for ourselves.